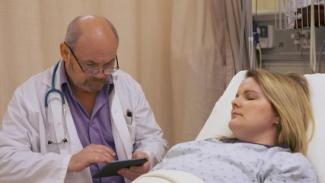 Checklist for Early Recognition and Treatment of Acute Illness and iNjury
A patient management application that guides clinician through intake assessments with a structured process & decision support
The first few hours after a patient enters the health care system are the "Golden Hours". Errors and delays in early care lead to poor outcomes down the line.
AWARE Certain™ is a patient management application that starts at the time a patient enters the care provider's system, focusing on:
Capturing base demographics
Guiding the practitioners through assessment
Providing a structure for initial decision support
Keeping track of decisions and actions
Providing a timer and guidance for time sensitive actions
Providing a organ system based checklist for rounding and ongoing care

AWARE Certain™ has been demonstrated through a multi-year research project driven by Mayo Clinic, in combination with a number of locations around the world, and can be translated to support local language needs.
Visit project website to learn more