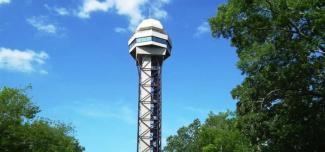 Securely delivers clinically important information, from your multiple locations though a single access point, anywhere
Situational awareness - anywhere
Point of care
Central monitoring
Remote/distributed access

All of Ambient's products are well suited for delivering clinically important information at the point of care. But all of our products, either individually or in combination, can be configured to view multiple locations though a single access point. And they don't need to be on the same EMR!
Examples
Health system sepsis coordinator
The Sepsis Coordinator or Quality lead for a health system may have responsibility for a number of distributed hospitals in the system. AWARE™ Sepsis DART can be configured to monitor sepsis treatment across the different units in multiple hospitals, and the coordinator can simply select which hospital and which unit to view, from one single pane of glass.
Remote Critical Care Monitoring
A hospital may provide remote critical care monitoring and support for a number of distributed hospitals, either within their own system or with hospitals they contract with. AWARE Critical Care can be configured to provide a view across all hospital critical care units, viewing the different hospitals and units being covered via a simple menu selection.