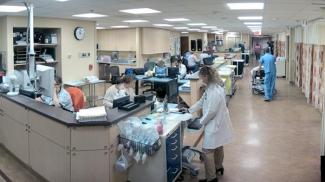 Sniff-Out Sepsis Early. Reduces costs by preventing prolonged hospital stays and complex therapies
Sepsis is a high mortality condition that results in prolonged ICU stays, complex therapies and higher costs. Each year, about 8,000 Canadians die from hospital-acquired infections; 220,000 others get infected.
Healthcare-associated infections, or infections acquired in healthcare settings, are the most frequent adverse event in healthcare delivery worldwide. Methicillin-resistant Staphylococcus aureus (MRSA), vancomycin-resistant Enterococcus (VRE), and Clostridium difficile are three bacteria commonly found in Canadian hospitals. They can cause symptoms ranging from asymptomatic colonization to septic shock and death.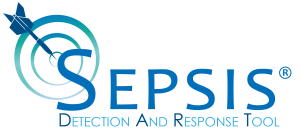 The Sepsis Detection And Response Tool (DART) prevents prolonged hospital stays, complex therapies and higher costs.
The Sepsis DART® uses hospital-defined sepsis detection rules to indicate that sepsis may be present or developing and then programmatically coordinates with specified caregivers fully assisting them with monitoring of treatment progress in the critical first 6 hours of care.
The Sepsis DART® is based on patent (US 8527449 B2) protected technology using algorithms that have been proven to improve sepsis outcomes in several peer reviewed scientific studies.
Sepsis DART® is a USFDA 510k cleared Class II medical device (Health Canada approval is in process, currently requires a Health Canada ITA ).
Syndromic Surveillance
The Sepsis DART® is complemented by the scientifically validated and patent pending Ventilator-Induced Lung Injury (VILI) Sniffer which can help prevent, for example, bio-terrorism by analyzing the information available in the EMR system.