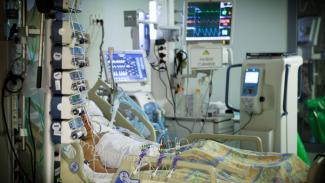 Timely Delivery of Evidence Based Interventions. Improves clinical outcome for patients and prevents costly medical errors in ICU
The intensive care unit (ICU) is a distinct area of the hospital that provides critically ill patients with advanced organ support, intensive monitoring, and high nurse-patient ratios that is not available in the general ward. The battery of equipment, including but not limited to the life support systems, in a modern ICUs generate continuous streams of data. The Intensivists monitor data to accurately follow patient status and their response to treatments. 
The information overload in the ICU increases medical risks for patients
In the USA, DHHS reports that 27% of Medicare patients experience medical errors during their stay in ICU.  Currently 150 serious errors/1000 patient days are reported including the 36 preventable adverse events/1000 patient days which drive costs up by $49 billion/year.

AWARE™ minimizes information overload by only presenting the relevant and pertinent information to the clinician at the point of care. By facilitating quick access to patients' information through actionable dashboards, AWARE™ aids interventional decision-making that reduces the likelihood of errors in the ICU lowering the cost of care. AWARE™ improves clinical outcomes by filtering patient data using best care practices.
AWARE™ is a USFDA 510k cleared Class II medical device (Health Canada approval is in process, currently requires a Health Canada ITA ).
The Multi Patient Dashboard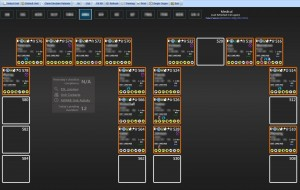 The multi-patient viewer reduces time spent looking for relevant information in the busy ICU while eliminating redundancies in the overall care needs.
Simultaneous display of multiple organ systems, with all pertinent information displayed in one place for all patients.
Continuously updating dashboard in real time  – whiteboard,  goals of care, tasks, etc. enables better communications among the care team members, as well as with the patient and family members.
Improved patient outcomes with reduced costs are realized by lower utilization of central lines, fewer unplanned surgeries and radiology tests, and fewer transfusions.
The Single Patient Dashboard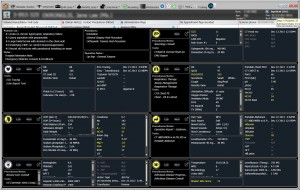 The single patient view is accessible from its thumbnail in the multi-patient dashboard. It enables patient centred care ensuring timely delivery of evidence-based interventions while capturing all performance metrics.
Patient Centred Care
Patient data organized by organs and systems
Multiple  organ system monitoring
Task list that is implemented & updated
Best practices checklist at the Point of Care
Promotes Timely Delivery of Evidence-Based Interventions
Smart alerts provide clinicians relevant information for potential patient care needs
Task oriented viewers include ICU checklists and timelines
Performance Metrics
Quality improvement metrics
Comprehensive reporting
Reporting infrastructure for external compliance with quality indicators
Aware™ / RFID
Further minimize the error probabilities by upgrading the ICU infrastructure with RFID readers. Instantly locate the precious ICU resources, e.g. all equipment, including but not limited to instruments, gurneys, life support equipment, etc. with their attached RFID tags.
The low cost RFID embedded in the patient wrist tags enable tracking when patients are in the room, corridor or restroom. Coupled with the staff badges, determine who is in the room with the patient and how much care time a patient is receiving.
The possibilities are endless ...